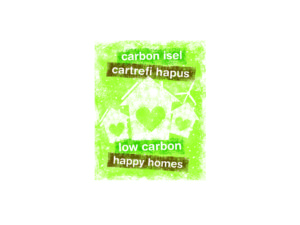 This is an exciting opportunity to make people on Anglesey more aware of the benefits of energy efficiency and using renewable energy sources. Not only will it be good for the environment – but it will also help households save money.
We want to select one or two communities to work with and provide them with the support and advice that will help them reduce carbon and save money. This includes:
-Heating and lighting
-Energy efficient appliances
-Water consumption
-Insulation
As well as individual actions in each household, we will help the selected community to get added benefits, for example from collective buying or obtaining funds to install a community renewable energy supply that everyone can benefit from.
There are many examples of villages in Wales who have already done this and benefited enormously – so let's see what we can achieve on Anglesey!
Register now for more information on the project and details of how to apply. Final deadline for application is 1st of December, 2018.
Download a registration form HERE.
(A Welsh language version of this document is also available here).