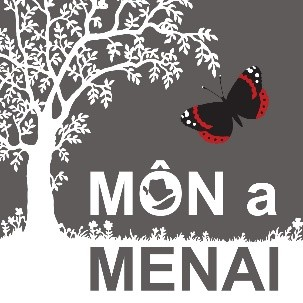 Enabling community wellbeing through improving community green spaces across Anglesey and part of Arfon in Gwynedd, supporting young people in gaining work experience and developing volunteering.
Môn a Menai is a project that aims to enable community wellbeing through improvement of community green spaces. It is funded through the Welsh Government's Enabling Natural Resources and Wellbeing in Wales (ENRaW) fund.
Môn a Menai aims to enable local communities in Anglesey and parts of Arfon in Gwynedd to transform their residential areas into more attractive spaces to live, work and visit. By supporting local action, the initiative aims to improve community green spaces and local biodiversity, encourage volunteering activity and enhance access to the countryside.
The project will support six community based projects, supporting environmental improvement works, volunteering activity and also a number of work placements aimed at young unemployed people aged 16-24 wanting to gain experience in the environmental sector.
Ultimately the project aims to enable a greater sense of community wellbeing, empower communities to improve the quality of their local surroundings, developing a greater appreciation of their local area and a stronger connection with the natural environment.
Menter Môn's  Mon A Menai project have been supporting a number of community green space projects on Anglesey and in North Arfon. Here's a map of all these fantastic locations.
 For more information or to register your interest, contact monamenai@mentermon.com