Over the summer, Menter Môn's project, Llwyddo'n Lleol 2050 gave ten young people the opportunity to work with local businesses as Marketing Officers. This ten-week project was a chance for talented local young people to develop skills, gain confidence and create valuable contacts. Since the end of the scheme some of the businesses and young people have maintained a working relationship, with some having gained work opportunities and others collaborating on new projects.
One of these young people is Josh Jones from Llangefni. As part of the project, he was assigned as a Marketing Officer for a local health and wellbeing business, Celtic Wellbeing who are based in Bryn Du, Anglesey. During the programme Josh assisted in marketing the businesses products and contacting potential distributors. At the end of the ten-week period Josh was offered a full-time role as a Marketing Assistant for the business. Josh had this to say about the experience;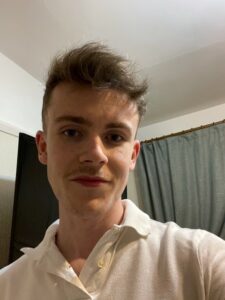 "The experience of working with Celtic Wellbeing and the weekly sessions from Llwyddo'n Lleol have taught me useful skills such as branding, marketing strategies and how to communicate between businesses and customers. Being introduced to the business has been a great opportunity and I look forward to continuing to work with them'.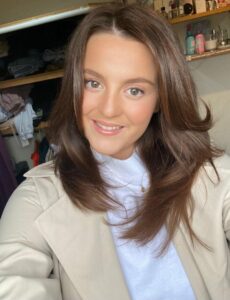 Lois Eckley from Porthmadog will continue to receive support through Llwyddo'n Lleol as she has received a part-time position as a Communications and Client Liaison Assistant for a Welsh language service Ateb, based in Menai Bridge. Lois will be putting her marketing skills to use over a 3-month period, promoting Ateb as a service through social media, conducting market research and communicating with clients.
As well as job opportunities there have also been exciting collaborations. Jodie Thomas one of the young marketing officers who also owns her own business Charismatic Cat, was asked to create a signature diffuser set for Shed Neigwl. These are sold at Shed Neigwl's shop in Mynytho and have been extremely popular since launching. Sion Owen and Sara Dylan have also remained in contact with their businesses and are continuing to assist with their marketing.
This project has been successful in creating work opportunities and valuable relationships within the local area. Having young people work and share their skills in their local communities will have tremendous benefits for the economy, the Welsh language, and will help create further opportunities in the future. As these young people and businesses continue to work together, we look forward to seeing even more local success.