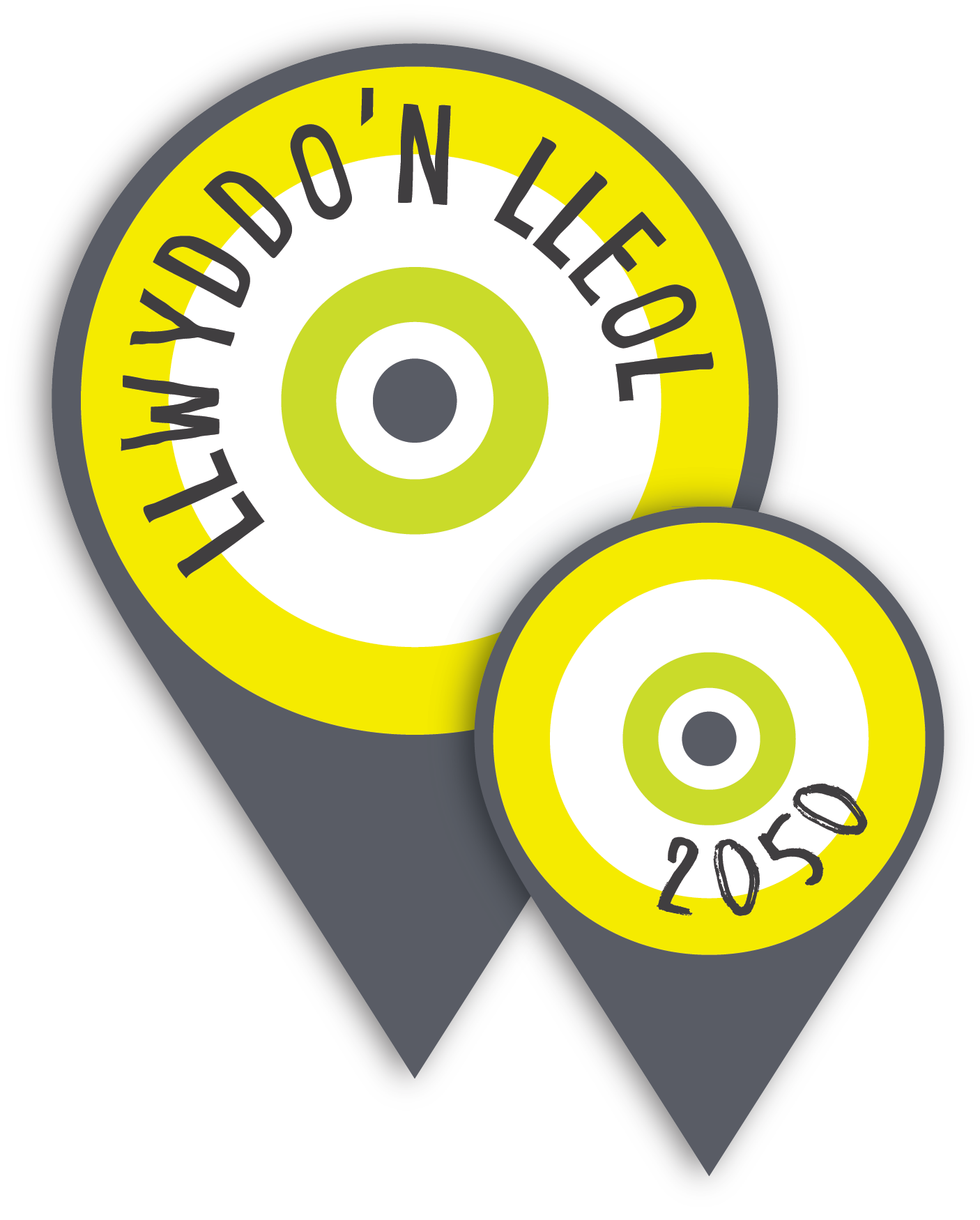 Llwyddo'n Lleol 2050 is a project that challenges the perception that you have to leave in order to succeed.
As part of the Llwyddo'n Lleol 2050 project, a brilliant opportunity for the young people of Gwynedd and Anglesey was developed. A group of 14 young entrepreneurs won their place on a 10-week scheme, helping them to plan, and think of their future. This included a £1000, as well as guidance and mentoring through the support of local experts, to develop an idea into a thriving business plan.
Life beyond the two counties has tempted many people to leave and find work and happiness elsewhere, but is there really a place like home? We are facing a difficult time, where aspirations and priorities are changing rapidly. This was an opportunity for the next generation to consider this, by taking risks and experiencing something new.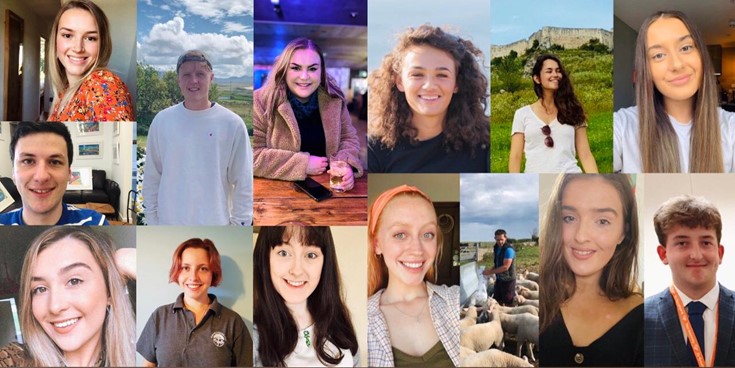 We are pleased to announce that each and every one of this group have launched their business' and are now looking to develop their business plans further. Here is a summary of the 14 who took part in the 10-week scheme:
Cain Eleri Griffith, Mynytho – Speech and Language Therapist wanting to start a private business offering services to children and young people in the local area.
Lleucu Gwenllïan Williams, Blaenau Ffestiniog – Freelance Designer; wanting to develop a creative studio in North Wales that specialises in graphic design, animating and designing.
Tomos Huw Owen, Saron – Establish a smoothie business, inspired after travelling America.
Erin Thomas, Liverpool (hoping to return to Gwynedd) – Training and mental health support through the medium of Welsh.
Mirain Pritchard, Rhosneigr – Open air Pizza business, inspired after following a Geographical Food and Drink course under the guidance of Dr Eifiona Thomas Lane.
Sioned Young, Bangor –  Developing her business 'Cardiau Mwydro' to be a stable source of income
Siwan Fflur Williams, Tudweiliog – Established a new business 'Gemwaith Gwyndy' from her bedroom during lockdown, needs support to develop further.
Lois Angharad Jones, Pentrefelin – Producing, selling and promoting a Welsh brand of 'Sôs Coch' (red sauce)  using local Welsh produce.
Anna Kinnibrugh, Garndolbenmaen – Researching to develop a community reach out programme for Gwarchodfa Cyf, Anna's family business and home.
Mirain Rhys, Bala –Has set-up a business 'Hey Soul Stitcher' during lock-down creating scrunchies, hairbands and embroidery.
Osian Wyn Owen, Y Felinheli – Tailoring a marketing pack for businesses, communities, local conuncils etc. By combining his creative writing skills and creating a new way of trading.
Ifan Wyn Erfyl Jones, Llanfairpwll – Creating a hub to promote local businesses and self-employed individuals
Eurgain Sara Lloyd, Gwalchmai – Creates swimsuites, night club clothing or festival clothing in abstract patterns and styles.
Huw Jones, Coedana – A local milking farmer wanting to create local milkshakes.
Visit our Facebook, Twitter or Instagram page to see and learn more about these fantastic group of young entrepreneurs.
We also have a range of podcasts you can tune into:
Facebook @ https://www.facebook.com/Llwyddon-Lleol-2050
Twitter @ https://twitter.com/LleolN
Instagram @llwyddonlleol
Podcast @ https://anchor.fm/mentermon
The next step for Llwyddo'n Lleol 2050, will support some of these individuals to pursue with the development of their ventures. Through the support of Arloesi Môn & Gwynedd, the scheme will be able to provide and allow individuals paid time (1 day a weel for 6 months) to continue their business developments. They will be required to plan and present in advance what they will achieve on the appointed days, and report back monthly on their progress.
We are looking forward to continuing supporting the journeys of these young people in our local communities.
Llwyddo'n Lleol 2050 is a project funded by the Welsh Government through the Arfor Innovative Fund. It is operated by Menter Môn on behalf of Anglesey and Gwynedd Council.
If you would like to know more about Llwyddo'n Lleol 2050, please contact Elen Hughes, Menter Môn elen@mentermon.com